Hi, I am Anita Ellis an experienced quilting educator. I currated my product line because I know how much effort you have put into piecing your quilt top and how difficult it is to find the right quality products that help you finish the quilting journey. Hillside Quilting's online store focuses on good quality products that work, education and support. I'm glad that you found me, and hope you'll value the products as much as I do!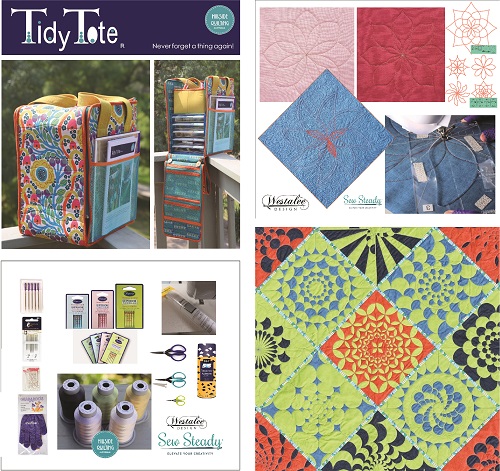 Our products and service
I only sell Westalee Design Qulting templates, threads and notions that I know will do the job and use myself. I do not receive any sponsorship from suppliers. Unlike catalogue websites that just sell product, as a quilter myself, I understand the hours of work you put into your quilting. I welcome calls to discuss what you are looking to achive with your project. From there I can recommend the right tools and education for you.
When you place an order I give you an estimate of how long it will take. I do keep a lot of stock and also use DHL for the speediest delivery from the US. Your orders are then sent on via express post. I keep you informed all the way, so you know when your order will be coming.
Join me at one of my free zoom intoduction meetings to learn more about machine quilting or ask any questions you may have on a project you're working on.
But hurry they are limited to 10 people a session